Korundi House of Culture is a home for art and events rights by the Rovaniemi city centre. Korundi offers a unique setting for event organisers. Our adaptable facilities are perfect for concerts, conferences, seminars, weddings and celebrations. Art and history add colour to your event, complemented by the delicious flavours offered by Korundi Kitchen & Café.
"We were very happy with Korundi in all respects. The space was perfect for our event and the catering worked like a dream, completely meeting, or even exceeding, our expectations."
- event organiser
"All I can say is that it is easy to work with you, knowing that everything will work out and be handled. I could focus on running the event and did not have to worry about whether the food and coffee would be served as agreed."
- conference organiser
"Artists are always happy to come to Korundi for a gig as things go smoothly here and the staff are so friendly."
- concert organiser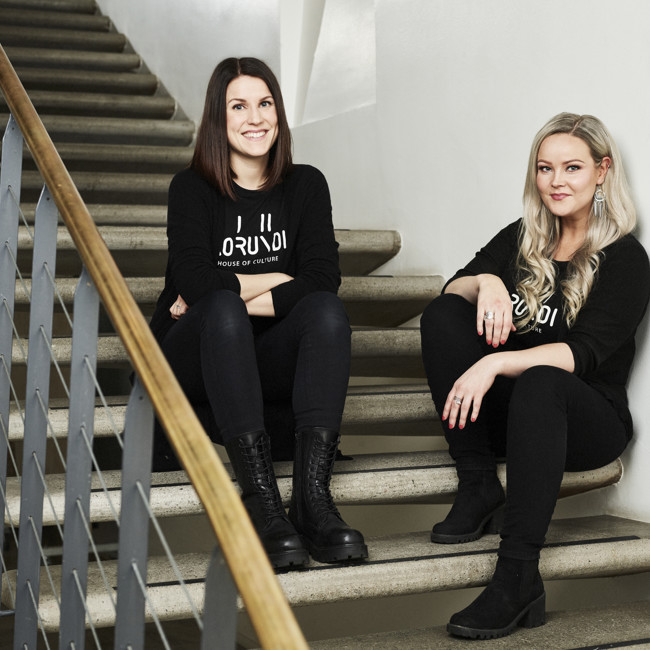 Organising an event?
Korundi's magnificent facilities are suitable for many purposes.
We will be happy to help you with the event arrangements!
Contact us and ask for a quote:
sales@korundi.fi
+358 50 378 7761
Facilities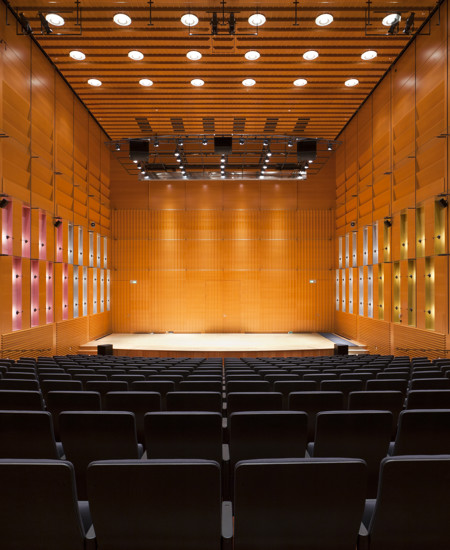 Korundi Hall
The atmospheric Korundi Hall can be adapted to many different needs. Famous for its wonderful acoustics, Korundi Hall is suitable as a venue for a variety of events, from concerts to conferences. The hall can accommodate 340 people.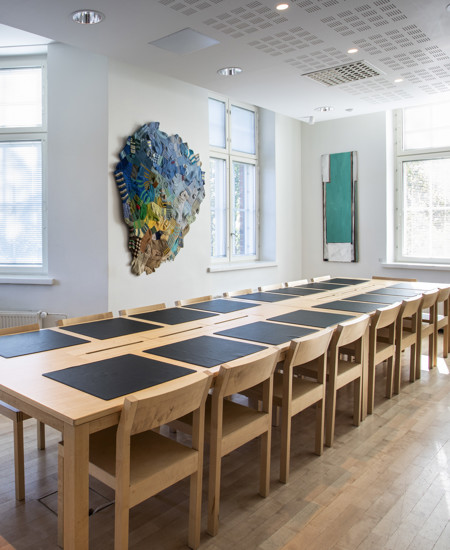 Meeting room
The bright Meeting Room is perfect for small conferences, group work, lunch meetings and as a backstage space for performers. The room has video conferencing equipment that allows for small-scale hybrid meetings. The Meeting Room can accommodate 18 people.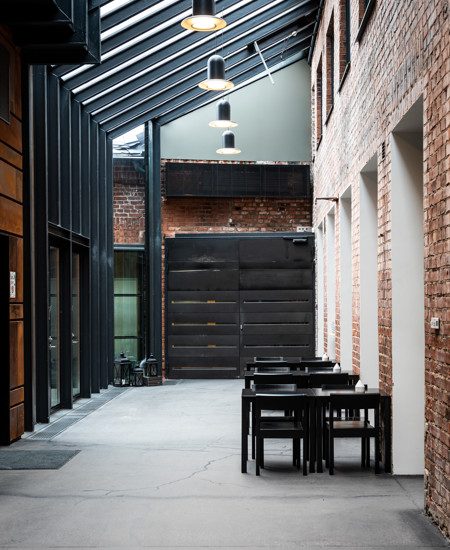 Foyer
At the heart of Korundi, the facilities are connected by an elegant foyer space where natural light floods in through large glass windows. The mail truck depot's original brick walls have been left visible. This inviting space is well-suited for cocktail events or small performances, among other things.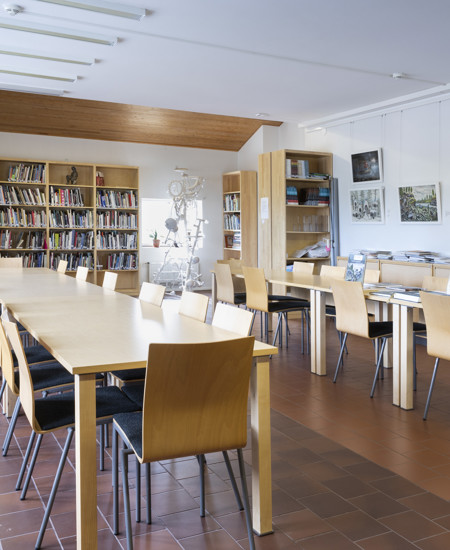 Art Library
The Art Library is an intimate space for meetings of 20–30 people. It is also suitable for group work in connection with larger conferences. The Art Library's video conferencing equipment allows for small-scale hybrid meetings.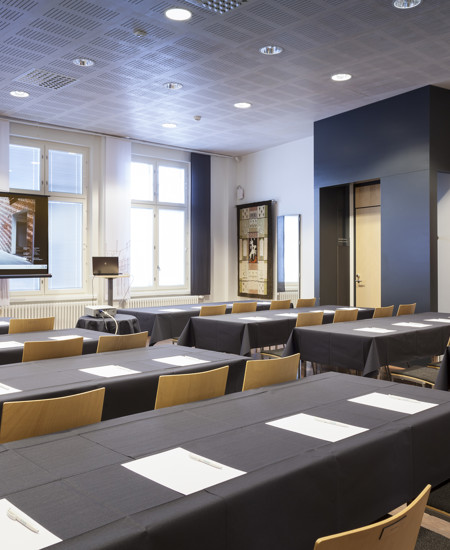 Musician's Foyer
The Musician's Foyer is a multi-purpose space that accommodates meetings, group work or dining for 30–50 people.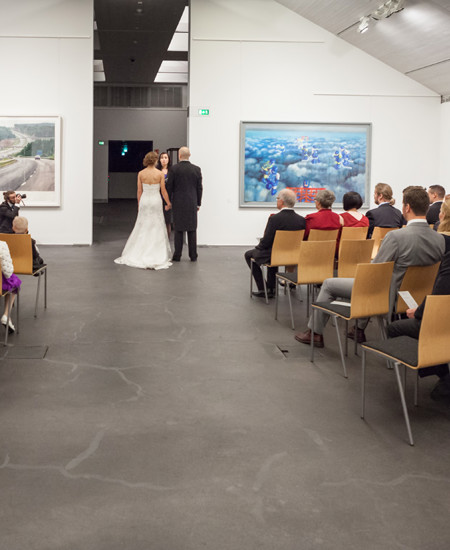 Art halls
The art museum's unique exhibition spaces can be rented for various events and occasions. The presence of art creates an inspiring setting for events.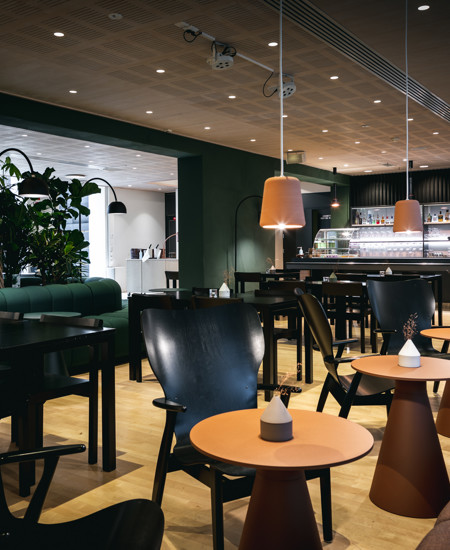 Restaurant area
Korundi Kitchen & Café is a beautifully decorated space and a fascinating meeting place with quality catering. Korundi Kitchen & Café functions as a lunch restaurant and atmospheric art café, serving the audience during the intermissions of concerts and other events. At other times, the facilities are available as a venue for celebrations, for example.